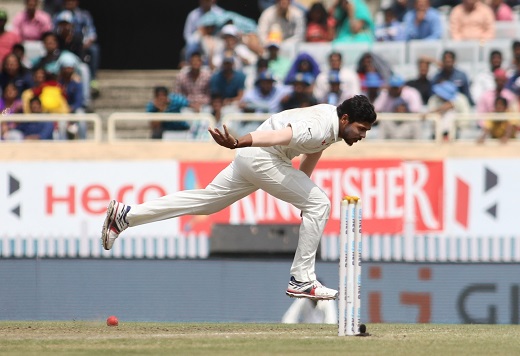 Kolkata: Kolkata Knight Riders (KKR) are yet to get an update on India pacer Umesh Yadav skipping the initial stages of the Indian Premier League (IPL)'s 10th edition, CEO Venky Mysore said here on Friday.
According to a report in Wisden India, Umesh, who played a key role in India's 2-1 Test series win over Australia, is likely to skip the initial phase of the tournament.
"There is nothing official I have heard. Until we hear something official from BCCI/IPL, there is nothing I can comment. If there is any truth to that a statement will come out soon," Mysore told reporters.
Asked if the news, if true, will affect the team or not, Mysore said the two-time IPL winners have all their bases covered.
"I am a believer in the fact that you cannot control certain things. The good news with our team is all our bases are covered for any eventuality. He (Umesh) is a top player. But I can't comment right now. It will be speculative."
Mysore also revealed that most of the foreign players are in transit and should be around in the next 48-72 hours, adding there have been some visa issues due to a new rule.
"Everyone is in transit. (Sunil) Narine is playing T20 series (against Pakistan) and he has got matches tomorrow and day after," he said.
"There have been some visa issues also for players. There is a new process in place where they want two letters, one from ministry of sports and other one from BCCI.
"So the embassies have been insisting on that. Some of these logistics took some time. All teams are facing the same. So some of the visa issues have delayed arrival of some players. But I think it's now sorted out. Everyone is in transit. Within the next 72 hours you will see everybody around."
The Eden Gardens wicket, Mysore said, is looking excellent and might be adjudged the best stadium after the IPL.
"Wicket is excellent. Eden looks brilliant. the outfield is superb. It should be contender for the best ground. It will be entertaining cricket here."
KKR take on Gujarat Lions on April 7 in Rajkot.