Bengaluru golfer M Dharma's aggressive approach paid off as he triumphed at the Rs. 1 crore CG Open 2017 after defeating Lucknow's Sanjeev Kumar in a playoff.
The two golfers headed for a playoff after being tied at the top at 16-under-264 after the regulation 72 holes were completed at the Bombay Presidency Golf Club (BPGC) in Mumbai.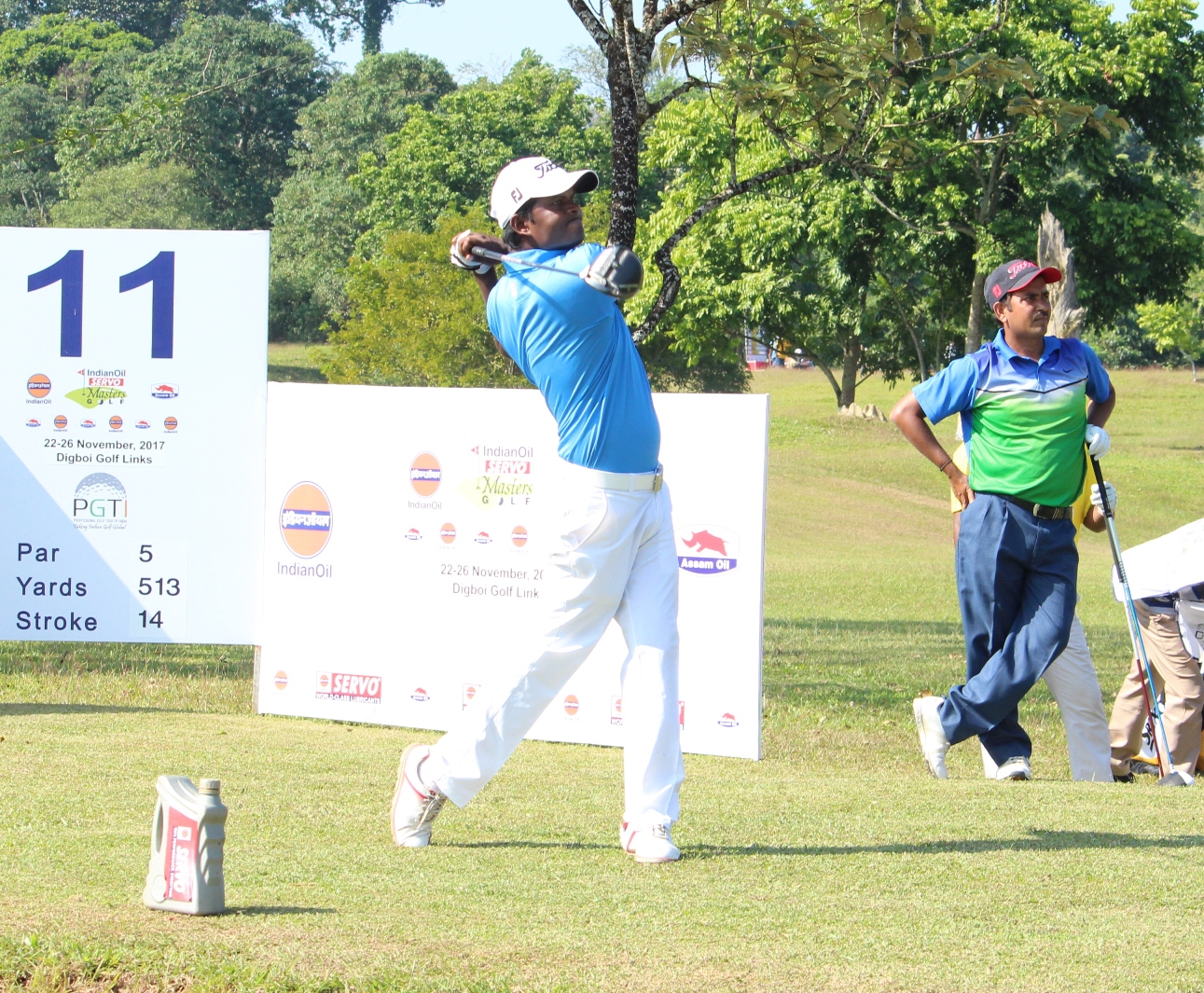 M Dharma (67-66-64-67), lying overnight tied second and two off the lead, collected three birdies on the first five holes to rise into contention early in the day. But the match almost slipped out of his hands when he double-bogeyed the 15th after an error in club selection.
However, Dharma roared back with a brave bogey on the 18th to take the match into a playoff. Dharma's opponent in the playoff would be Sanjeev Kumar (66-67-67-64), who himself produced a bogey-free round of 64 that featured some brilliant chipping and long conversions.
The second playoff hole (on the 18th) turned out to be decisive after both players made birdies on the first playoff hole. Both players landed their drives in the fairway bunker, but Sanjeev, searching for his maiden title, decided to lay up and was well short of the green.
An aggressive Dharma on the other hand went for the green with his second shot and landed just short of it. While Sanjeev struggled thereafter as he hit it over the green, Dharma made an up and down for birdie to capture his second title which was also his first in four years.
Dharma said, "My aggressive play really paid off for me today. I first went for the flag on the final hole in regulation as I knew I had to make an eagle to get in the playoff. I managed to do that. Then finally, I played my second shot on the decisive playoff hole for a win and again pulled it off.
"I was solid all through and didn't think too much about the scores but I attacked only when it really mattered. My ball-striking was the best aspect of my game as I made at least 15 regulations in each round.
"It's great to win after so long. This now gives me the opportunity to contend for the PGTI Order of Merit. I produced five top-10s in the season prior to this event but was just not able to break that victory barrier. I'm glad I've finally done it," added Dharma, whose winning purse of Rs. 15 lakh lifted him from 13th to fourth place in the PGTI Order of Merit.
Sanjeev Kumar posted his fourth top-5 and second runner-up finish of the season. He now occupies eighth place in the money list.
Delhi's Shamim Khan regained his lead in the Order of Merit thanks to his tied third finish at 15-under-265 along with Kolkata's Viraj Madappa and Sri Lankan Mithun Perera.
Ahmedabad-based Udayan Mane conceded his lead in the Order of Merit and dropped to second place after finishing one shot behind Shamim in tied sixth this week.
Delhi's Veer Ahlawat, the third round leader, also took a share of sixth place at 14-under-266.
Mumbai players Anil Bajrang Mane (three-under-277) and Akash Modi (21-over-301) finished tied 28th and 60th respectively.