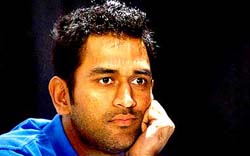 Perth: World champion Australia goes head to head with former World Cup winner India in a five-match ODI series in Perth on Tuesday with its number-one ranking in the ICC ODI Team Championship secured.

Australia (127) leads second-ranked India (114) by 13 points and even if it loses all the five matches of the series, Australia will drop points but will still finish one point ahead of India.

In contrast, if India loses all the five matches, then it will slip behind South Africa and will join fourth-ranked New Zealand on 111 points, but will be ranked third when the ratings are calculated beyond the decimal point.


To retain its second place, the 1983 and 2011 world champion needs to win at least one match of the series.
Series schedule:
12 Jan– 1stODI, Perth
15 Jan– 2ndODI, Brisbane
17 Jan– 3rdODI, Melbourne
20 Jan– 4thODI, Canberra
23 Jan– 5thODI, Sydney
ICC ODI TEAM CHAMPIONSHIP (as on 10 January, before the start of Australia-India series)
RANK TEAM POINTS
1 Australia 127
2 India 114
3 South Africa 112
4 New Zealand 111
5 Sri Lanka 104
6 England 101
7 Bangladesh 97
8 Pakistan 87
9 West Indies 86
10 Afghanistan 47
11 Ireland 46
12 Zimbabwe 45