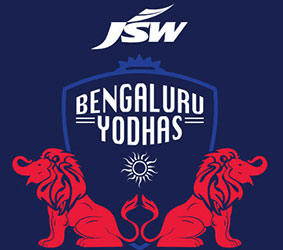 Bengaluru: Bengaluru Yodhas have replaced swedish wrestler Johanna Mattsson with Azerbaijan's Yuliya Ratkevich owing to an injury that the Swede is yet to recover from. The Pro Wrestling League will begin on the 10th of December with the Yodhas facing the Haryana Hammers on the 11th of December in their opening fixture at Delhi's KD Jadhav Stadium.
Ratkevich, born in Belarus but representing Azerbaijan internationally, is one of the most decorated wrestlers to be part of the PWL. The 30-year-old will compete for the Bengaluru-franchise in the 58-kg category.
Coming off a bronze medal clinched at the 2015 World Wrestling Championships in Las Vegas, Ratkevich also has an Olympic bronze medal earned at the London edition in the 55-kg category. She has also won gold in the 59-kg category at the 2009 World Wrestling Championships; silver at the 2010 edition and a bronze earned at the 2013 Championship in Budapest.
Her late entry into the PWL has not fazed Ratkevich and she said that she was confident of her fitness and form going into the inaugural season of the league. "I have been competing for the past couple of months and just last week I was wrestling at the Golden Grand Prix in Baku. I am fit and ready for this new challenge. I am very excited about travelling to India and helping the Bengaluru Yodhas put up a strong challenge in the League," she said.
Bengaluru Yodhas' coach Kuldeep Malik said that Ratkevich's inclusion in the team was a massive boost and one that would bring a lot of positivity into the team. "Her medal record shows that she is a winner. It is important to have wrestlers who have consistently done well on the international stage because of their ability to handle pressure. Ensuring that you are in the right frame of mind in such a short but competitive league like the PWL is very important and Yuliya apart from being a fantastic wrestler will bring a lot of experience which will help our other wrestlers," he said.