Vidarbha for the first time in its cricketing history won the coveted Ranji Trophy defeating the veterans and the star studded Delhi in the finals. However, it is the efforts of one man that stand out from the rest, the young 24-year-old engineer Rajneesh Gurbani. An astonishing fact: In the knock out rounds of the Ranji Trophy this season, Vidarbha picked up 60 wickets, 27 of those have been claimed by Gurbani alone. In each of the three knock out games that Vidarbha played to clinch the title, it was Gurbani alone who was adjudged the player of the match each time.
A few stats from the Ranji Trophy Season :-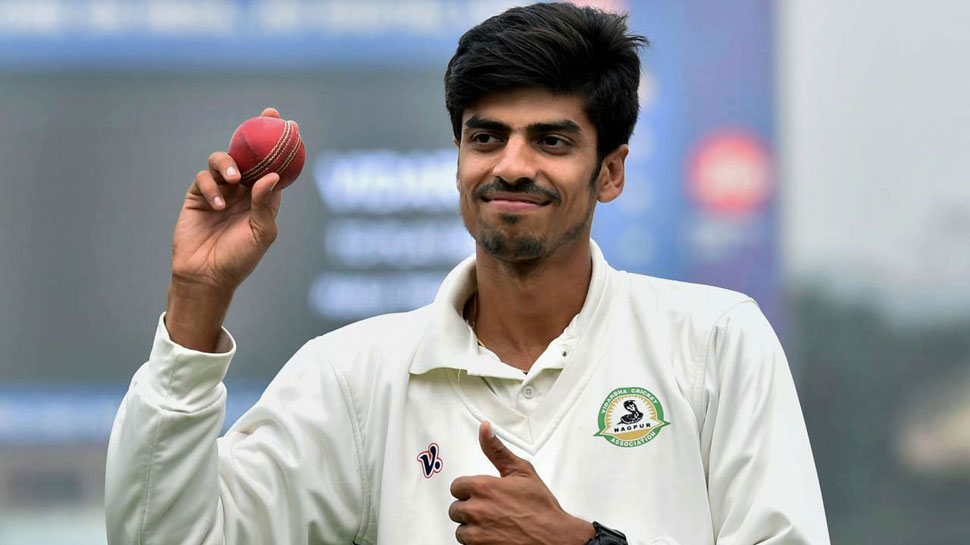 3 bowlers of Vidarbha have taken more than 25 wickets at an average of less than 25 this season.
Only 2 bowlers have managed to achieve this feat from Delhi, Gujrat and Karnataka.
2 of these 3 bowlers of the Vidarbha team Gurbani and Akshay Wakhare are amidst the top 5 wicket takers of the season.
39 wickets at an amazing average of 17.12 were picked by Gurbani. Only one bowler had more wickets in the season than Gurbani that being a spinner- Jalaj Saxena.
Gurbani shines in the knockout stage
Vidarbha played 3 matches in the knock out stages of the tournament.
Gurbani won the man of the match in all the 3 matches.
27 wickets at an outstanding average of 14.11- Gurbani's numbers in the knock out matches.
The second highest wicket taker in the knock out stages had 15 wickets alongside his name.
32 wickets have been taken by all other Vidarbha bowlers combined at an average of 30.96 in the knock out stages.
4 times Gurbani took a five wicket haul in the knock out stages.
After 45 years Gurbani became only the second bowler to take a hat-trick in the Ranji Trophy final.
5 lesser known facts about Gurbani
1993 Rajneesh was born in Nagpur and started learning cricket in Mumbai and participated in Giles Trophy.
Other than pursuing civil engineering at college level, Gurbani has also been a gold medal winner- runner and badminton player. During the Ranji selections, Gurbani was denied selection as a fast bowler because of his lean physique by the selectors.
2016 Gurbani made his Ranji debut and took 13 wickets in 4 matches.
2017 In the first 2 matches of the Ranji season Gurbani managed only 4 wickets. However, in the next 4 matches he took 35 wickets and announced his arrival.
Ranji Trophy Final: In the Ranji Trophy final played at Indore, Gurbani had fever during the second day of the match. However, that did not hamper his mental strength and his will to perform for his side.
---