Wake up at 3:30 AM, get ready for a morning practice session of around 2 hours, go to school, come back, practice alone in supervision of father, go to the academy, come back, do homework and a bit of studies, dinner, sleep, repeat. With no time to waste, no time to get bored, a continuous tension and a fight for time between school and sports academy, individual practice sessions and academy net sessions, practice matches to play and an indomitable desire to play cricket (not to forget school exams to clear) at the highest level not just by this little boy but more so by his family especially his father has paved the way for an outstanding young cricketing career so far- the career of India's leading run scorer in the Under 19 World Cup and the Player of the Tournament- Shubman Gill.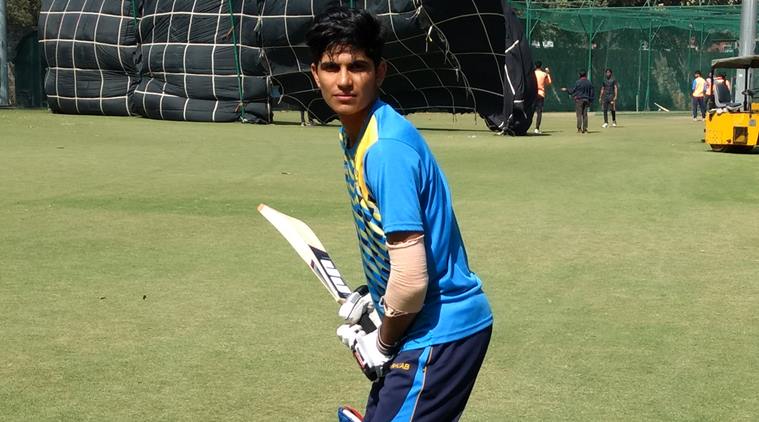 Each time Shubman failed in his career so far, he was bound to be scolded by either his sister or his father. Not only scolding he would also be subjected to various taunts and tantrums of his father and sister. His father is in fact the driver of the cricketing dream of Shubman who started playing cricket when he was just 4 years old. The journey traces back to his days at Chak Kherewala in Punjab, when his father got an innovative plan to make sure that Shubman gets proper exposure to tennis ball cricket initially before he trains with the leather ball. He asked few of his workers who used to help him in the farm fields (he being a landlord) to bowl to Shubman and the person who got Shubman's wicket would earn 100 rupees, those bowlers would take turns to try and take the wicket of Shubman. In the beginning, it was easy for them to get him out but later they found it increasingly difficult to get him out and Shubman would remain not out at least once or twice a week.
In a country where there are enormous reasons for internal migration, Gill family migrated so that the cricketing dream of their beloved son and family could stay alive and he gets proper cricket training. First they moved to Jalalabad and later to Chandigarh for the realization of Shubman's ambitions. However, the turning point in Shubman's story was when Karson Ghavri spotted Shubman's talent in the nets in Mohali and took his case seriously, helping him with fitness, technique, adaptability to different pitches etc. Shubman's tale is a prime example of how much the family has to go through to ensure the extraordinary success of one of members of the family.
Gill's father was on top of the world after his son contributed significantly in Team's Under 19 World Cup Triumph. "Shubman has always been a dedicated cricketer. I am so proud and happy with his performances", he said. His father revealed that Shubman never liked any other toy as a kid and always loved to play with bat and ball, he would play with them even when he was about to sleep on bed. Gill was picked by the Kolkata Knight Riders for 1.8 Crore Rupees in the IPL Auction, enough reason for the family to get ecstatic.
After the World Cup, Shubman has taken his form into the Vijay Hazare trophy as well, hitting a century for Punjab against the Karnataka side which is on top of the table, overshadowing the century by Indian regular KL Rahul. It is the lesson taught by his family or the burning passion and desire within Shubman that he has hardly failed in his career. Leave aside his average of around 100 in the Under 19 World Cup this year, it would be quite a task to pinpoint 3 consecutive innings in which Shubman has failed to leave a mark with the bat.
"Jaisey bhi ho, India toh khelni hi khelni hai," says Shubman. This confidence makes you scared and afraid and one ponders what if going ahead, Shubman encounters a barren phase in his so far fertile career. How would he overcome the failure which he has had little or no experience of and how difficult would it be for him to keep the dream of playing for the country alive even when runs will not be coming, for that phase in the life of an athlete is inevitable.
For now, the odds are really high that the Prithvi Shaw's deputy in the Under 19 World Cup will have a bright future ahead and the Punjab lad will justify his potential with performances. One thing is clear though it takes strenuous effort to produce a player worthy to compete at the highest level and at the age of 18, Shubman is certainly one of those.